This weeks cocktail, Something Blue, is perfect for any bridal shower, bachelorette party, or wedding!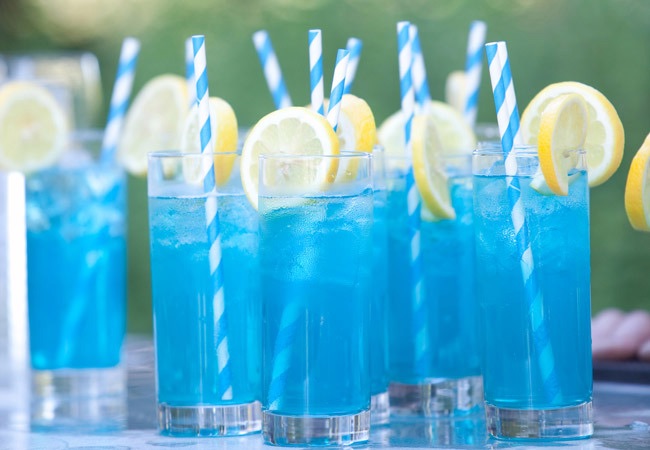 You know what every girl needs when she's going to walk down the aisle right? You need something old, something new, something borrowed, and something blue. So, in honor of this tradition we have found the PERFECT cocktail for you ladies, in fact, I'm currently the MOH for my friend and this recipe will be her signature drink for tonight's bachelorette party!
Something Blue Cocktail Recipe
Ingredients:
30ml Vodka
15ml Blue Curacao
Lemonade
How to make:
Fill a highball glass with ice, add the Vodka and Blue Curacao and top it off with Lemonade, stir and serve!!
Stay tuned for our next blog post where I'll let you in on what we planned/had for tonight's bachelorette party and this weekends wedding! Don't forget! We may have a fantastic show that's all about weddings and The Bachelorette, but we also have plenty of people on our team that are having or are in, a wedding so each post is for you as well as the rest of the team OR advice and ideas that we have come across during our stint in the Wedding planning system! We are all in this together you guys!!
Love,
That Bachelorette Show