That Bachelorette Show Cast
Russell Daniels  (Brian Burtleman – The Average Joe)
Russell is thrilled to be a part of That Bachelorette Show. He has been seen previously in Ken Davenport's Awesome 80s Prom Off-Broadway. Other recent credits include a national tour with The American Shakespeare Center in Othello, Merry Wives of Windsor and Henry IV Part One. He holds an MFA in Acting from The University of Houston PTTP.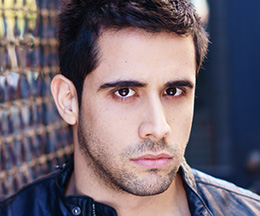 Pedro de Leon   (Dr. Lencho – The Heart Surgeon)
Pedro moved to New York City in 2013 to pursue a career as an actor. 2014 was a big year for Pedro, making his Regional Theatre debut as Desi Arnaz in Hatmaker's Attic Production's original musical "Lucy, Illuminated". He followed by making his debut as a playwright in The Strawberry Theatre Festival with "Bailey's Prairie, Tx," where he was nominated for best actor and best play. Pedro is super excited for That Bachelorette Show, where he is making his Off-Broadway debut.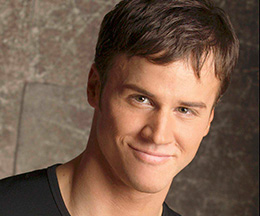 James Royce Edwards  (Nicky Fangs – The British Rockstar)
James' Broadway and National Tour credits include, Mamma Mia, Hairspray, All Shook Up, Pippin, and Dr. Suess' How the Grinch Stole Christmas. Off Broadway, James has starred in Altar Boyz, Matthew Passion, and Wanda's World. James Starred as "Tarzan" in the Regional Premier of Disney's Tarzan, as well as "Prince Eric" in the regional premiere of Disney's The Little Mermaid at Tuacahn Center for the Arts. Some of James' regional favorites include his work with Deaf West Theatre's productions of Pippin, Pinocchio and Cyrano as well as leading roles in Footloose, Joseph…Dreamcoat, Bye Bye Birdie, Forever Plaid, Grease, Les Miserables, Miss Saigon, Rocky Horror Picture Show, The Sound of Music, and Children of Eden. James also appears across the country as the Superhero "Sportacus" from the hit children's TV show LazyTown.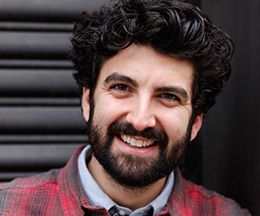 Douglas Goodhart  (The Prince – Prince Al Zaheed)
Originally from Long Island, Douglas has been living and performing in NYC for the past 10 years. He created and starred in the wildly popular We Put the Spring in Springfield: The Music of the Simpsons, and played one of the Yeasts in Yeast Nation which won The Grand Prize at NYC's Fringe Festival. Following his passion for music, Douglas is the lead singer of the super soul group Douglas And The Goodharts! Which is currently making people dance all over the five Burroughs. Visit www.DouglasGoodhart.com to learn more.
BJ Gruber   (Zeke Double Moon Turtle – The Surfer)
BJ is super stoked to play with everyone in That Bachelorette Show. BJ grew up in Richmond, Virginia and studied musical theatre and dance at James Madison University. Off B'way: My Big Gay Italian Wedding (Mario), My Big Gay Italian Funeral (Ezio), Sex Tips… (Stefan). NYC: Gods and Kings (Acoetes/bassist), Wearing Black (Nate). Nat'l tour: 50 Shades – the Musical (Elliot). Regional: Altar Boyz (Matt), All Shook Up (Chad), Legally Blonde (Kyle). He'd like to thank Mom, Dad, Katie, and Lisa Price of Price Group for their love and support.
Vinny Guadagnino  (Giovanni Giovanni – The Ex-Boyfriend)
Vinny Guadagnino rose to fame on the reality show "Jersey Shore," which ran for six seasons from 2009-2012 and is the highest rated series in MTV's history. In 2012, Vinny became a New York Times Bestselling Author when his first book, Control the Crazy: My Plan to Stop Stressing, Avoid Drama, and Maintain Inner Cool, was published by Crown. He is now starring in his own MTV program, "The Show with Vinny," his own spin on the traditional talk-show format, allowing him to interview celebrities alongside his tight-knit, traditional, and sometimes crazy Italian-American family. Prior to "Jersey Shore," Vinny graduated from CUNY College of Staten Island and was a political aide for a NY State Assemblyman. His acting credits include MTV's The "Hard Times of RJ Berger," The CW's "90210," and the Syfy original movie "Jersey Shore Shark Attack." Vinny is involved in several organizations dedicated to helping victims of Hurricane Sandy — particularly in his hometown of Staten Island — and is a vocal advocate for gay rights, anti-bullying, and providing support for teenagers who struggle with mental health and emotional difficulties. A dog-lover, Vinny is also extremely passionate about animal rights and adopting rescued animals. Follow him on Twitter @VINNYGUADAGNINO.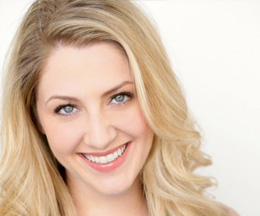 Rachel Hirschfeld  (Ricki Ronzoni – The Best Friend)
Rachel is stoked to be making her Off B'way debut in That Bachelorette Show! Theatre: "13, The Musical" original workshop (Lucy); "Junie B Jones, The Musical" National Tour (Junie B); "American Girls Revue" Los Angeles (Molly/Felicity). Voice Over: The Uninvited, Gilmore Girls, Wii Video Games. BFA- The Boston Conservatory. Thank you to The Price Group, my family, and to The Bachelor for countless Monday nights in front of the TV!
Bret Lada  (Tripp Swift – The Wall Street Guy)
Bret Lada is a New York based actor originally from Point Pleasant Beach, NJ. A graduate of Montclair State University and the National Theater Institute, he recently had a recurring role on Alpha House (Amazon Studios).  Other television credits include guest stars on Hostages (CBS), The Good Wife (CBS), I Love You…But I Lied (LIFETIME), Person of Interest (CBS), and Deadly Sins (ID). Mr. Lada was last seen on stage in the Austin Pendleton helmed production of A Loss of Roses at the Arkansas Repertory Theater and Off-Broadway in Love and Contempt at the Cherry Lane Theater. His film Credits include BADA BING BADA BOOM which previewed at the 2015 St Tropez International Film Festival.  www.BretLada.com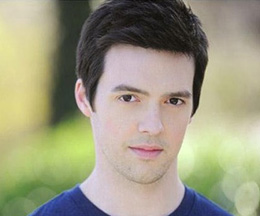 Bennett Leak  (Tristan Di Stefano – The Other Best Friend)
Bennett is thrilled to be a part of That Bachelorette Show. Originally from North Carolina, Bennett most recently starred in The Awesome 80s Prom. Other Off-Broadway: The Lonely Way (Mint Theater Company). He has appeared in many television commercials and is a proud member of SAG and AEA. Bennett studied at the London Academy of Music and Dramatic Art and earned a BFA from Boston University.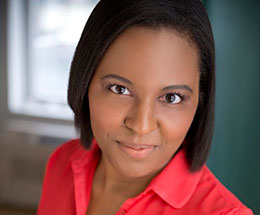 Melissa Mickens  (Mack Jenkins – The Lady Suitor)
Melissa is excited to be making her Off-Broadway debut in That Bachelorette Show. A graduate of NYU's Tisch School of the Arts, Melissa studied drama at the Stella Adler Studio of Acting.  Favorite credits include: Cafe Le Monde and Night of Power (Columbia Stages), Messiah Complex (DUTF), and Gem of the Ocean (Hangar Theatre). Find out more at: melissamickens.com @RockSolidMel on IG and Twitter
Kelsey J. Nash  (Lt. Col. Tyler Peck – The Pilot)
Kelsey is an actor, artist, writer and husband living in NYC.  He's worked Off-Broadway and regionally across the country.  He's a proud alumnus of the University of Delaware's Professional Theatre Training Program where he did a lot of plays by dead white guys.  Kelsey can be seen most recently as the host in Honda's recent commercial campaign.  He'd like to thank his wife, his cat, and his dog for the never ending and unwavering support.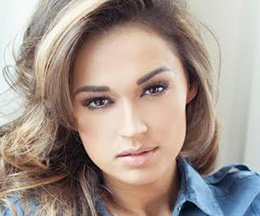 Joanne Nosuchinsky  (Adriana Orlando – The Bachelorette)
Joanne Nosuchinsky is a New York actor, tv host, and former Miss New York USA. You may have seen her Off-Broadway in The Awesome 80s Prom or on Fox News Channel's late night show "Red Eye." She is an Actors Equity Association member, a graduate of Rider University, and addicted to The Bachelor.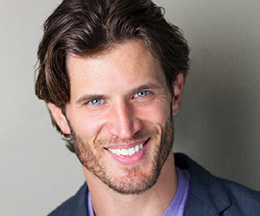 Andy Peeke  (Malcolm Love – The Host)
As an actor, Andy was recently featured as an Ivy League criminal in the NBC crime series "Taxi Brooklyn." He has also made appearances on Bravo's "Million Dollar Listing," Comedy Central's "The Daily Show," "The Talk" on CBS and he has appeared regularly on ABC's "What Would You Do?" Andy has also starred in a number of romantic comedy films, most notably "Fire Island" and "Chocolate is not Better than Sex."As a TV host, Andy is currently appearing in "All-American Makers" on Discovery Science. He has also appeared as a recurring host on the Z Living Network's "The Juice," Women's Entertainment Channel's "3 Men and a Chick Flick," and TV gameshow "City Smart NY." Andy has also been featured in ESPN's "Sports Century" and CMT "40 Hottest Country Music Stars." Andy has performed as a regular on the New York City Stand-Up Comedy Circuit and in the NYC Underground Comedy Festival. Andy regularly hosts and emcees live events nationally and is on the executive team for the Take Two Film Festival in NYC. He is the father of two children (possibly more, but not confirmed). Find out more at: www.AndyPeeke.com @AndyPeeke on IG and Twitter
Lukas Poost  (Judder Jones – The Farmer)
Lukas is happy as a pig in slop to be performing in New York City once again! National/International Tour: Shrek the Musical (Shrek), A Christmas Carol (Marley/Fezziwig). Off-Broadway: Unlock'd (Gardener/Male Swing). Graduate of The Brind School at the University of the Arts. Lukas hails from a small farm in Wyalusing, PA.
That Bachelorette Show Creative Team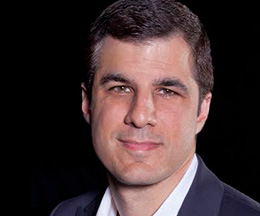 Ken Davenport  (Creator)
Ken is a Broadway producer whose credits include It's Only a Play, Kinky Boots (Broadway – Tony Award and Tour), The Bridges of Madison County, Mothers and Sons (Tony nomination), Macbeth, Godspell, Chinglish, Oleanna starring Bill Pullman and Julia Stiles, Speed-the-Plow, Will Ferrell's You're Welcome America (Tony nomination), Blithe Spirit starring Angela Lansbury (Broadway, West End and tour), and 13, as well as Altar Boyz, My First Time, The Awesome 80s Prom, and Miss Abigail's Guide to Dating, Mating, & Marriage Off-Broadway.  He also produced the award winning These Magnificent Miles: On the Long Road with Red Wanting Blue, a documentary on one of the top unsigned rock bands in the country.  Ken was featured on a national commercial for Apple's iPhone, named one of Crain's "Forty Under 40″ and is one of the co-founders of TEDxBroadway.  Combined, Ken's productions have grossed more than $100 million worldwide and are being produced internationally in over 25 countries including Germany, Mexico, France and Korea. He created and developed the Broadway board game Be A Broadway Star, as seen on "The Today Show."  He also runs a number of theatrical websites including DidHeLikeIt.com and YourBroadwayGenius.com.  His blog, TheProducersPerspective, has been featured in Vanity Fair, New York Magazine, The Gothamist and more. He has written articles for Forbes, Mashable, Imedia and others.  Current projects include his adaptation of the novel and film Somewhere in Time, which premiered at Portland Center Stage; Gettin' The Band Back Together which premiered at George Street Playhouse as well as bringing the first ever revival of A Few Good Men to Broadway.  For more information, visit www.DavenportTheatrical.com.
Jessica West Regan  (Choreographer)
Jessica West Regan is an honors Musical Theatre graduate of the New School University and certified and registered teacher of the Royal Academy of Dance ballet program. A lifelong competitive dancer, Jessica's NYC performing credits include starring in The Awesome 80's Prom as an original cast member, dancing alongside Broadway veterans in Rosie O'Donnell's Chicago review, and multiple other commercial and stage roles. As dance captain of The Prom, Jessica has been able to direct and choreograph the Off-Broadway smash hit across the country, including cities such as Las Vegas, Chicago, Seattle, and Boston. Jessica's choreography can be seen in multiple music videos and web series. Currently, Jessica is proud to be heading the ballet division at a dance studio in Hoboken, where she enjoys the challenges and rewards of spreading her technique and performing experience onto young dancers. She would like to thank Ken for this incredible opportunity, and her family for their endless love and support.
Jamie Roderick  (Lighting Designer)
Jamie is known for lighting The Bikinis! – A New Musical Beach Party at many regional theatres around the country.  He is the Resident Lighting Designer for Broken Box Mime Theatre.  For TriArts at the Sharon Playhouse, he has lit Doubt, 13, Next Thing You Know, Tuesdays With Morrie, Spring Awakening, and Nine Wives. Other select credits from various theatres include Disney's On The Record, Disney's The Little Mermaid, Bare: A Pop Opera, Dogfight, Much Ado About Nothing, and The Girlfriend From Hell. He lit three seasons with Aglet Theatre Co., including productions of Galatea and Madagascar. Jamie's Broadway credits include Assistant Lighting Designer of A Time to Kill and Assistant To The Lighting Designer for Disney's Aladdin, The Glass Menagerie, Motown: The Musical and Bring it On: The Musical.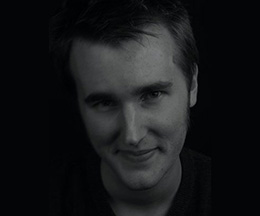 Travis Chinick  (Costume Designer)
Travis works freelance as a Costume Designer and Assistant Designer based out of New York.  He has worked with such organizations as the Jim Henson Company, Tricorne Inc, Papermill Playhouse, NETworks Tours, Mervish Theatrical, Cameron Mackintosh Theatrical, and Broadway Cares.  His design credits include the Ivy and Bean National Tour (Maximum Entertainment), The Mnemonist of Duchess County (Attic Theatre Company – World Premiere), The Tutors (Attic Theatre Company – NY Premiere), Strictly Dishonorable (Attic Theatre Company), as well as many others.  He served as the Assistant Costume Designer for the current revival of Les Miserables and is thrilled to be working on his first venture with Davenport Theatricals.  He is a graduate of Carnegie Mellon University.  His work can be seen at www.tchinick.com.