Good Looking And Sweet With A Side Of Dangerous, Adriana Definitely Met Her Match On Saturday!
I bet you're wondering what happened on Saturday. Did Adriana find her true love? Did her ex try to ruin her special moment? Was she saddled with someone unworthy of her?
Well just give me a second and I'll tell you all about it!!
By the end of the night on Saturday, Adriana was happily married to…drum roll please…(just imagine that there's a drum roll okay?) Lieutenant Colonel Tyler Peck!
Adriana's love match, Lt. Col. Tyler Peck made it through three rounds of voting and came out the winner (and Adriana's husband) by the end of the night. He surpassed the wealthy Wall Street tycoon, the Prince from India, the famous rocker from Britain, and six other bachelors to have the chance to be Adriana's husband. So, how did the Lieutenant win the show with all the other bachelors around vying for Adriana, and the crowds, attention and votes?
Here's how Adriana's new husband won the show.
First off, who can resist a man in uniform? I mean, come on! Tyler in his Dress Blues was just a sight to behold! Even Adriana was stunned when he entered the room.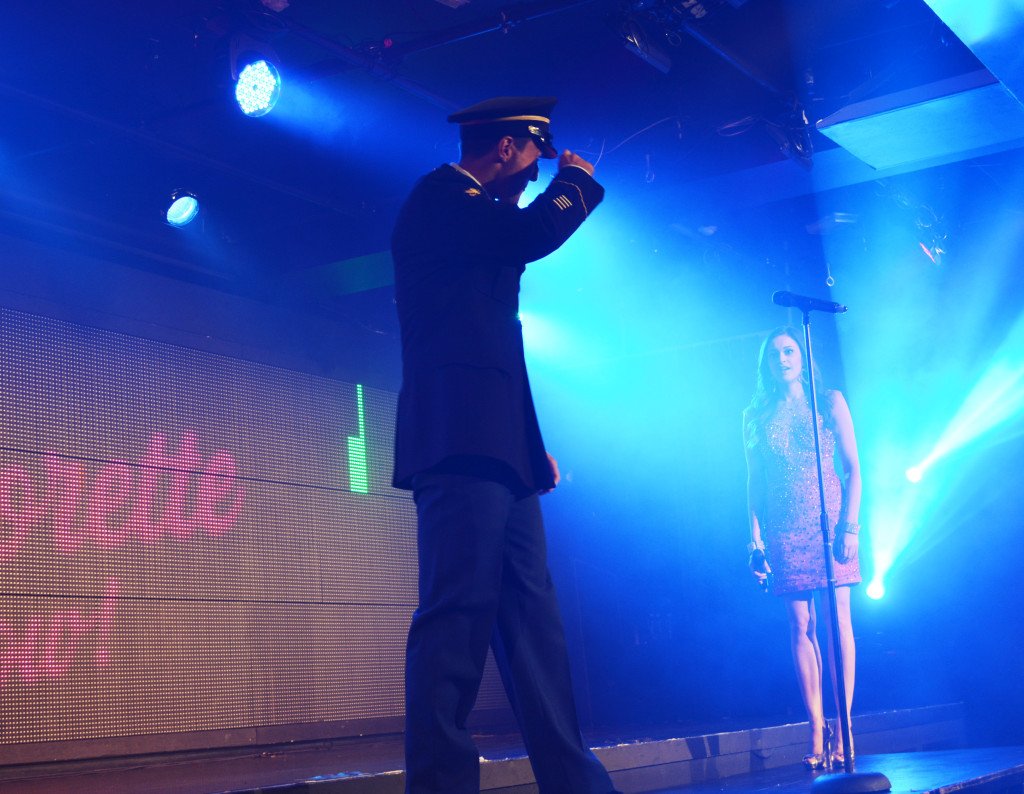 What girl doesn't love a guy who reminds her of the young Tom Cruise from Top Gun? Specially when this pilot is looking for his wing man!
Additionally, the Lieutenant was probably one of the sweetest men you will ever get the chance to meet. The women and the show were fawning all over him because of his southern charm and proper manners that, really, all men in this day and age should have. He even helped the ladies up and down the stairs through out the night! What a gentleman! You definitely don't see this every day.
But those two factors were really only the tip of the iceberg.
Do you know what the main reason everyone at the show voted for him and why the Lieutenant was the perfect match for Adriana?
Chemistry.
You should have been there! The chemistry between the two of them was incredible! Everyone in the crowd could see it and just standing near them would give you goosebumps. It was the real deal people!
There was absolutely no way to deny the pair their chance of happily-ever-after.
Don't believe me? Take a look.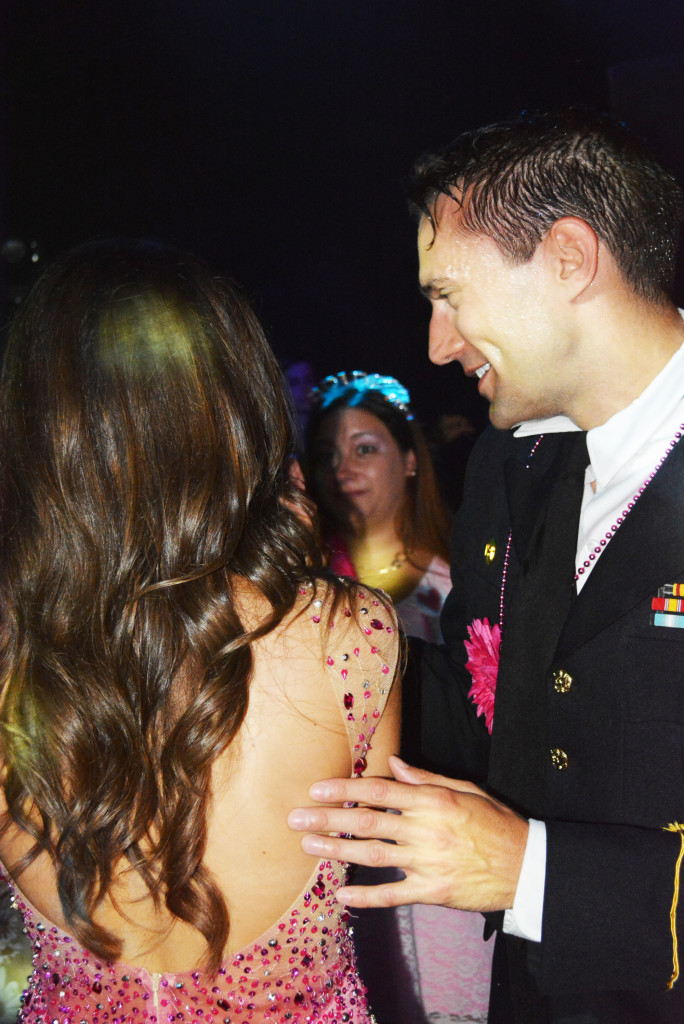 So Congratulations Lt. Col. I suggest you take hurry up and take Adriana to bed or lose her forever.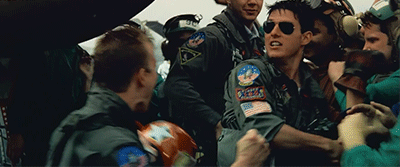 Interested to know about the actor who plays Lieutenant Colonel Tyler Peck?
His name is Kelsey J. Nash.
Kelsey is an actor, artist, writer and husband living in NYC.  He's worked Off-Broadway and regionally across the country. He's a proud alumnus of the University of Delaware's Professional Theatre Training Program where he did a lot of plays by dead white guys.  Kelsey can be seen most recently as the host in Honda's recent commercial campaign.  He'd like to thank his wife, his cat, and his dog for the never ending and unwavering support.
And we at That Bachelorette Show would like to thank you, Kelsey, for playing a magnificent Lieutenant.
Just remember everyone, It's up to YOU to decide who Adriana marries. Without your vote who know who she'd end up with so make sure to vote at our next show for your favorite bachelor!
If you're interested in learning more about the show then check out this link right
here
 and you can find out about tickets by clicking
here
 and we'll see you at this Saturday's show!
Bye for now!
Love,
That Bachelorette Show