So, who won That Bachelorette Show on Saturday?
Well, If you're reading this than you probably already figured out that our Aladdin, aka Prince Al Zaheed, won Saturday night's show with his adorable accent, tendency to mix-up our sayings, his love for our hit show Friends, and his crazy dance moves. I don't think there was a woman in the crowd who wasn't enthralled by him! Specially when our host, Malcolm Love, dubbed him with the name Aladdin. Come on! Everyone loves that movie and every girl wishes she could be Jasmine and fly on Aladdin's carpet discovering a whole new world.
Now we have an up-to-date version of the movie where Adriana gets to fly off with her prince, become a princess herself, and travel the world with her love.
How romantic is that!
I have to tell you though, Saturday night was INSANE! Sparks were flying every where between Adriana and the other bachelors (which tends to happen when you have a group of attractive men vying for the love of one woman). I honestly didn't know who would be chosen the lucky winner but I am definitely glad with the outcome. If you were there then you could see how happy Adriana was to be with her Aladdin.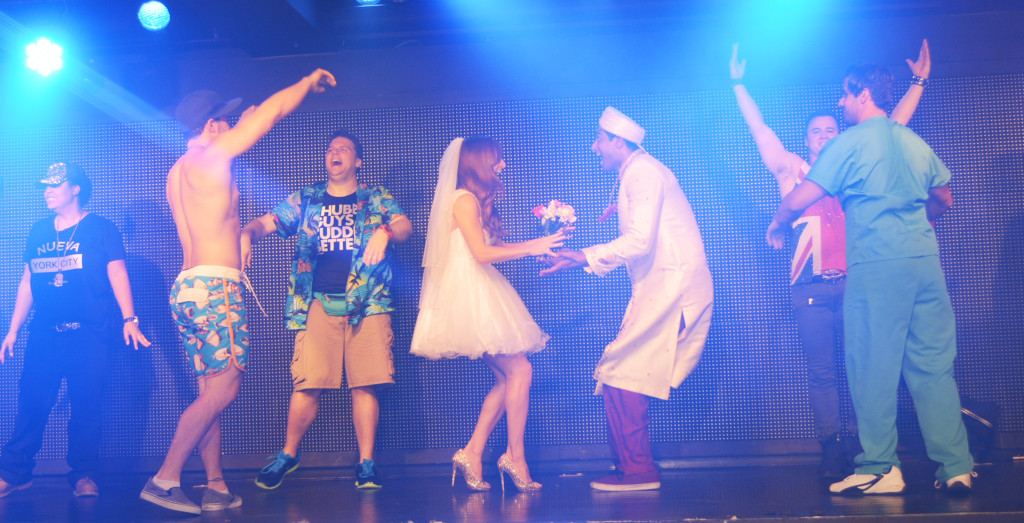 Oh! If you didn't know, Prince Al Zaheed was played by the amazing Gerrard Lobo on Saturday! Want to know a little bit about him?
I'm going to tell you whether you want to or not! (But you know you want to)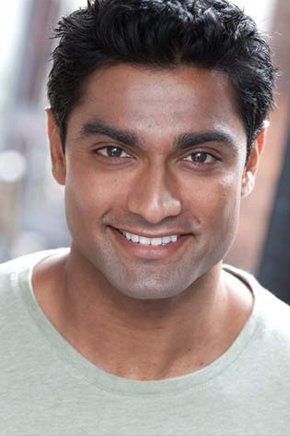 Gerrard is a New York based Film/TV/Stage actor and is psyched to be a part of the cast of That Bachelorette Show.  Before TBS, Gerrard's favorite roles include Romeo in Hypokrit Theater Company's inaugural production of "Romeo & Juliet: A Bollywood Love Story", and Liliom in Beautiful Soup Theater's production of "Liliom".  Gerrard loves to cook, find different ways to stay in shape, and most definitely, Bollywood Dancing.
So, if you want to learn a little more about Bollywood dancing, I highly suggest you find him on the dance floor to learn some moves or to show him some of your own!
Just remember everyone, each week is completely different from the last. You will never, and I mean NEVER, see the same show twice. Everything about That Bachelorett Show depends on you, the crowd. So, if you have a favorite bachelor don't forget to vote or else he won't be able to marry the girl of his dreams!!!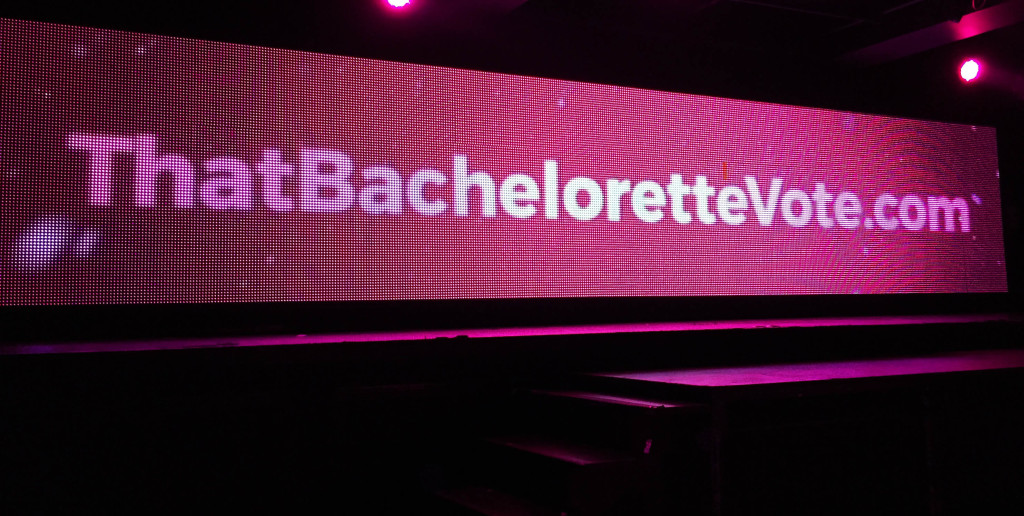 Love, 
That Bachelorette Show