Today on the blog I'm going to introduce you to some cocktail recipes that are sure to be crowd pleasers at any wedding or bachelorette party!
Let's Begin!
AMF
Ingredients: 
6oz Vodka
6oz Rum
6oz Tequila
6oz Gin
6oz Blue Curacao Liqueur
24 oz Classic Sweet and Sour Mix
24 oz 7 Up
Directions:
Mix desired brands of each spirit along with the Sweet and Sour Mix over ice in a large dispenser. Top with 7 Up, gently stir, and serve cold. Voila! You've just made the AMF cocktail that makes around 3 quarts.
Lavender Champagne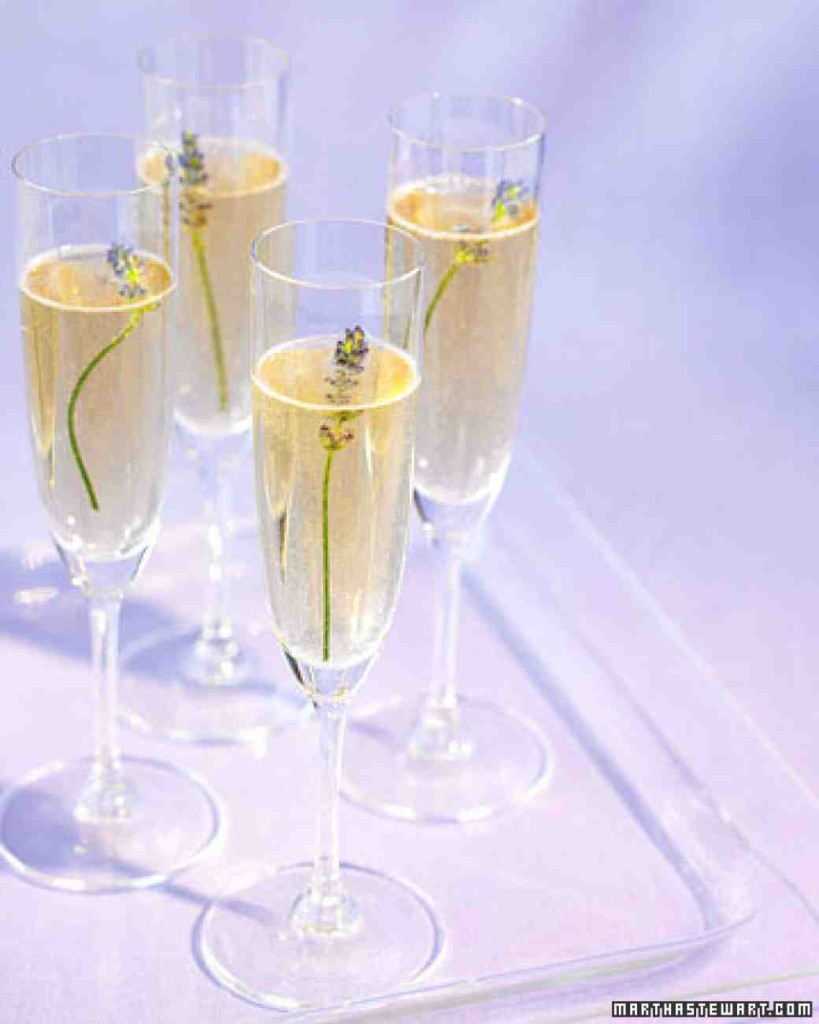 Ingredients:
1/2 Cup Sugar
1 Tablespoon Dried Lavender
4 Bottles (750mL) Dry Champagne, chilled
Fresh Lavender sprigs for garnish
Directions:
Bring sugar and 1/2 cup water to boil in a saucepan and stir to dissolve the sugar. Stir in dried lavender and then remove from the heat. Let it cool completely and then strain out the lavender. Refrigerate the syrup that you just made until you're ready to serve the drink.
Once you're ready to serve the drink, pour 6 ounces of Champagne and 1.5 teaspoons of the syrup into each flute. Garnish each glass with a lavender sprig.
Marry Me Motini
Ingredients:
2.5 oz Daily's Mojito Mix
1.5 oz Daily's Pomegranate Mix
1.5 oz Rum
Directions:
Shake and strain ingredients into a chilled glass. Garnish the drink with oranges and a fresh sprig of mint, rim the glass with pink sugar and add a rock candy stick for the finishing touch to add extra sweetness to the drink while making it even more adorable!
Pink Lemonade Martini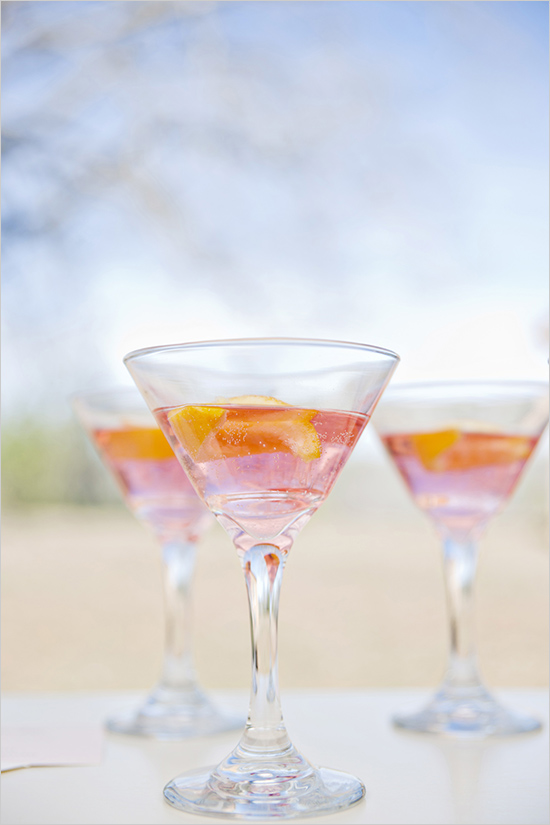 Ingredients:
1.5 oz Cranberry Juice
1 oz Limoncello
1 oz Lemon Flavored Vodka
1 oz Lemonade
1/2 oz lime Cordial
Directions:
Shake and stir ingredients into a chilled glass and then garnish with an orange peel!
No matter what kind of wedding or event your planning, these drinks are sure to be big hits! In fact, today's cocktail recipes would work for almost any occasion besides a wedding, including but DEFINITELY not limited to, luncheons, lingerie showers, bridal parties, and just your normal get together if you're wanting to bring a little pzazz to the occasion!
Love,
That Bachelorette Show