People know Vinny Guadagnino from Jersey Shore and The Show with Vinny, both on MTV; from his hilarious YouTube video channel; and from his bestselling book, Control The Crazy: My Plan To Stop Stressing, Avoid Drama, and Maintain Inner Cool. He's definitely larger than life, and with over 3.2 million followers on Twitter, he's clearly a star.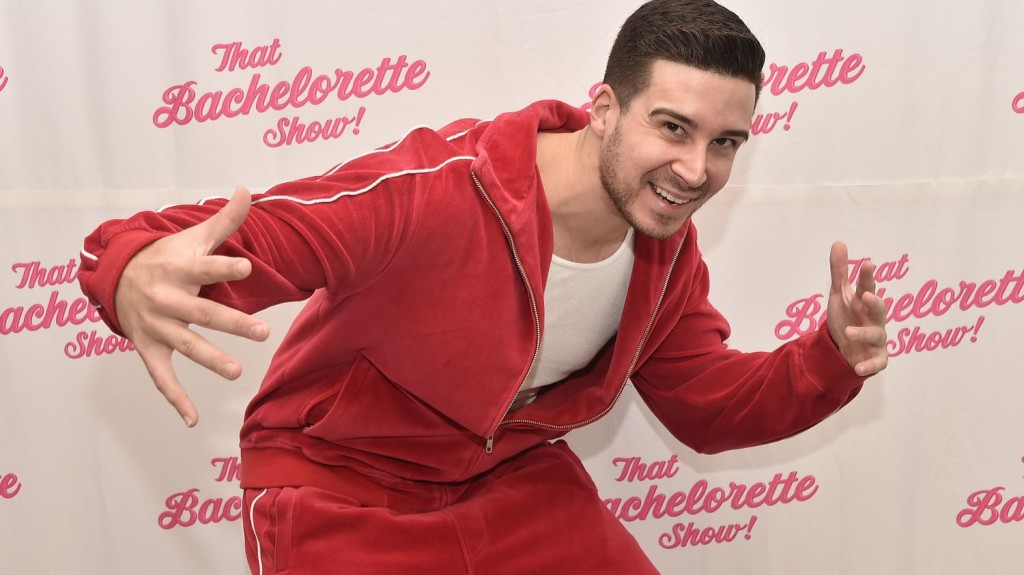 So, what an thrill it was to have him at the legendary Copacabana nightclub in midtown Manhattan last Saturday, October 3rd, for his off-Broadway debut in That Bachelorette Show.
Before the show started, Vinny kept circling the club floor, in the character of a total guido sporting a red track suit and an attitude to match. He mingled with the growing audience along with the rest of the cast.
Then the show began. After host Malcolm Love did a little song and dance, he introduced Adrianna Orlando, the newly-single bachelorette, and then called the different bachelors vying for her hand onto the stage. With a wealth of choices that included a dashing pilot, a hunky heart surgeon, an exotic prince, and a loaded wall street guy, Adrianna would surely find the man of her dreams!
But just when the contest was about to start, Vinny — that is, Giovanni Giovanni — bounded up on stage. And that's when we learned he was the guy Adriana had recently broken up with, and that he wanted to join the competition to get a second chance!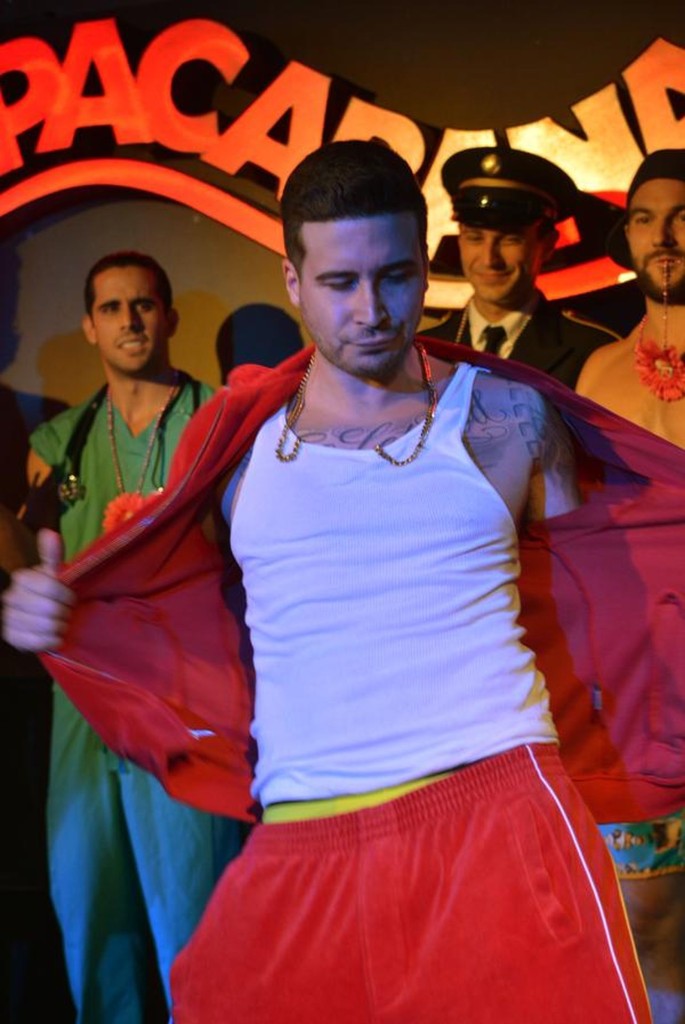 Four rounds of dancing and mingling and voting later — because, yes, at That Bachelorette Show, the audience chooses who Adrianna's going to marry — the choice came down to Giovanni the guido and Al Zaheed the Prince. The Prince won the audience vote with his exotic charm (and dance moves!) — but in the end it was Giovanni who won Adriana's heart.
Our audiences always have a great time at That Bachelorette Show; but last Saturday was especially unforgettable with Vinny in the same room: seeing him up close, watching him pull off some awesome dances, and interacting with him as Giovanni Giovanni. And of course, being there for this star's off-Broadway debut — appropriately, for those who know Vinny, in the role of the tough guy with a heart of gold.