We're proud to announce our new partner: Baked Bouquet, your bakery florist!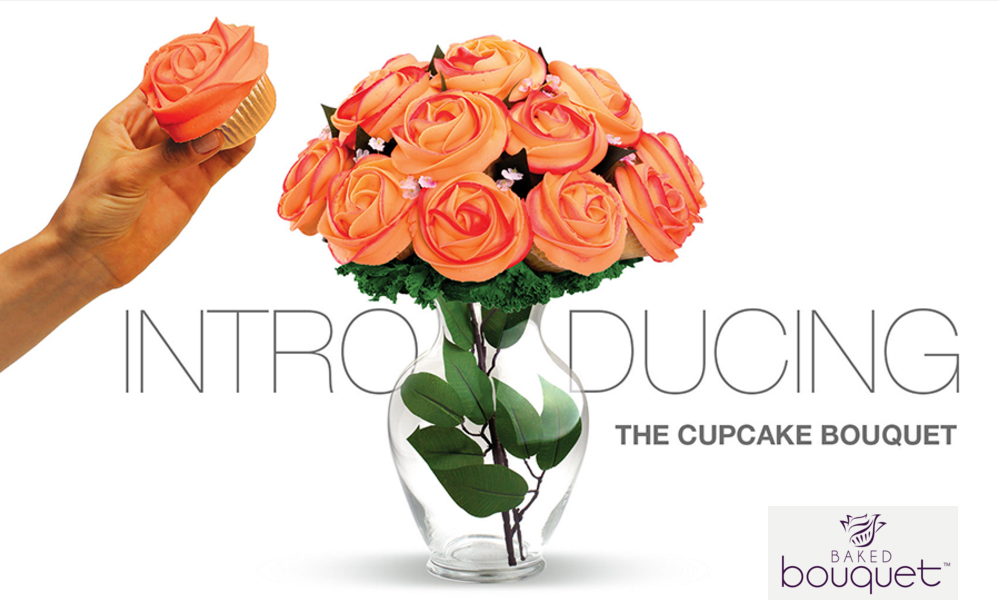 Here's a little snippet about them from their website, www.bakedbouquet.com:
"Quite simply, our creations offer our customers a gift that is new and unique: baked cakes, truffles, ganache, and drizzled chocolate designed and arranged in the form of beautiful flower bouquets. Using the freshest and finest ingredients, we create delicious gift bouquets made daily for pick-up and hand delivery.
"The Baked Bouquet Team designs from the top down: warm baked cakes meticulously topped with rich buttercream frosting, surrounded by intricate silk work and secured in a kale-wrapped casing. And if you thought we were done there, think again. We placed the entire piece in a chic glass vase, making this the most aesthetically delicious gift around. So why not gift seriously?"
Sounds like a perfect idea for any bride-to-be who wants a unique and delicious touch at her wedding. Or for anyone looking for a special gift. Or for anyone searching for a way to spruce up a party. Or, for that matter, anyone who just enjoys great pastries!
HERE'S THE BEST PART: To celebrate our new partnership, Baked Bouquet is offering fans and followers of That Bachelorette Show a chance to win a cupcake bouquet! Interested? Just click here and enter your info — it's that easy! A winner will be chosen from among all the entries on November 6th. Good luck!