This podcast is fantastic for anyone looking for tips on planning the best bachelorette party!
We are extremely excited to share this interview between our producer, Ken Davenport, and Shaina from To Dos Before I Do podcast where they discuss how Ken got into the business of producing, That Bachelorette Show, and great tips to having a perfect bachelorette party.
First, let me tell you a little about Ken Davenport and Shaina before we move on.
Ken is a Broadway producer whose credits include It's Only a Play, Kinky Boots (Broadway – Tony Award and Tour), The Bridges of Madison County, Mothers and Sons (Tony nomination), Macbeth, Godspell, Chinglish, Oleanna starring Bill Pullman and Julia Stiles,Speed-the-Plow, Will Ferrell's You're Welcome America (Tony nomination), Blithe Spiritstarring Angela Lansbury (Broadway, West End and tour), and 13, as well as Altar Boyz, My First Time, The Awesome 80s Prom, and Miss Abigail's Guide to Dating, Mating, & MarriageOff-Broadway.  He also produced the award winning These Magnificent Miles: On the Long Road with Red Wanting Blue, a documentary on one of the top unsigned rock bands in the country.  Ken was featured on a national commercial for Apple's iPhone, named one ofCrain's "Forty Under 40″ and is one of the co-founders of TEDxBroadway.  Combined, Ken's productions have grossed more than $100 million worldwide and are being produced internationally in over 25 countries including Germany, Mexico, France and Korea. He created and developed the Broadway board game Be A Broadway Star, as seen on "The Today Show."  He also runs a number of theatrical websites including DidHeLikeIt.com andYourBroadwayGenius.com.  His blog, TheProducersPerspective, has been featured in Vanity Fair, New York Magazine, The Gothamist and more. He has written articles for Forbes, Mashable, Imedia and others.  Current projects include his adaptation of the novel and film Somewhere in Time, which premiered at Portland Center Stage; Gettin' The Band Back Together which premiered at George Street Playhouse as well as bringing the first ever revival of A Few Good Men to Broadway.  For more information, visit www.DavenportTheatrical.com.
Now, let's introduce you to Shaina!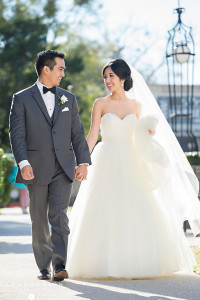 Shaina is the founder of the To Dos Before I Do Wedding Podcast which is devoted to engaged couples from the exciting moment of saying "yes" to the unforgettable moment of saying "I Do." Shaina is there to help you check items off your wedding to do lists by offering insight, tips and guidance throughout your planning process.
Shaina is a true romantic at heart and a lover of love.  Even before she got engaged, she loved thumbing through bridal magazines, taking screen shots of beautiful wedding details on Instagram and bookmarking her favorite wedding blogs.  She married her better half, Jeff, on February 15, 2014 in St. Augustine, Florida.  It was during her own wedding planning process that she discovered how much she really enjoyed all the details that come together to create such a memorable celebration. Seeing her passion for weddings and the details that come along with the planning process, Jeff encouraged her to grab a mic and create this wedding podcast.
Way to go Jeff!
You can find the podcast between these two here, but let me give you a little run down on what they discussed and some of the awesome tips Ken gave for planning the perfect bachelorette party.
In the years that Ken has been producing plays, he has gained an immense amount of knowledge on event planning, specifically bachelorette party planning, because The Awesome 80s Prom and That Bachelorette Show had, and continues to have (with the start of That Bachelorette Show) plenty to do with bachelorette parties that want to attend his shows. While The Awesome 80s Prom 10 year run, Ken fine-combed his knowledge on this subject and he gives us a few tips and words of advice on this week's podcast that can help any girl out.
Here are two of the many tips and ideas mentioned during the podcast.
Don't wait! Ken warns that the longer you wait, the more likely it is that the things you want to do will be booked up by the time you get around to planning.
Plan for some free time. With a lot of bachelorette parties, not all of the attendees will know each other or will want to do the same things and spend days constantly together. People need the opportunity to go out and do their own thing if you're spending a few days together.
To hear more about planning the perfect bachelorette party, where to go in New York to have the most fun, and more about That Bachelorette Show from the mind of the producer himself, make sure to check out this podcast!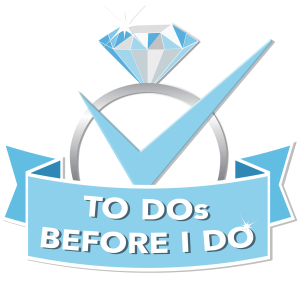 Love, 
That Bachelorette Show